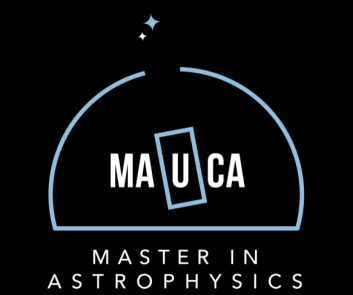 MAUCA is a new international Master in Astrophysics from University of Nice Sophia Antipolis in collaboration with Observatory of Côte d'Azur, since September 2016. Key points
Students from any country can apply. Very good background in Physics, Mathematics or Engineering is required.
MAUCA students
benefit from an intensive training by research (70 % in Lab)
spend 2 months in a Lab outside France
focus on international projects/instruments/space missions of the 2015s+
choose 70% of their courses according to their interests
work in close interaction with international experts
Contact:

This email address is being protected from spambots. You need JavaScript enabled to view it.
Supervisor MAUCA : David Mary
Supervisor M1 : David Mary, Supervisor M2 : Marcel Carbillet, Supervisor International Relations : Philippe Bendjoya.
Secretary : Jocelyne Bettini.
Apply to MAUCA
Students with a B.Sc (L3 in France) in Physics, Mathematics and Engineering can apply.
A selection process is made to guarantee high level training and close interaction between students and supervisors.
Students with a 1st year of Master Sciences can follow the 2nd year of MAUCA after committee agreement.
Students in other M.Sc can also apply in the framework of Erasmus agreements.
Interested student must send an email to
This email address is being protected from spambots. You need JavaScript enabled to view it.

with :
A short letter explaining their situation and interest
A curriculum vitae with details on their scientific background and academic results
Copy of the diploma allowing access to Master degree
Official academic transcripts and marks
Copy of ID.
Application letter and CV can be written in french and english.